The Occupational Safety and Health Award*, organized by the Occupational Safety and Health Council, aims to recognize organizations that have outstanding achievements in promoting occupational health. This year, TGT is honored to be awarded the "Safety Performance Award" by the Occupational Safety and Health Council for 5 consecutive years. The award recognizes TGT's excellent Occupational Safety and Health culture and safety management system.
As a company with strong ESG proposition, TGT ensuring our ongoing sustainability into the future, our total and uncompromising commitment to ethical and responsible business practices and the maintenance of good corporate governance forms the cornerstone of our corporate, environmental and social activities.
We uphold strong corporate governance standards and operate ethically. Meanwhile, we conduct operations in a manner which poses no risk to the health, well-being and safety of our employees, contractors, customers and the public, and to make every effort to protect the environment and ensure sustainable development.
In future, TGT will continue to enhance employee Occupational Safety & Health awareness as well as the safety culture of the Company, and improve occupational safety performance.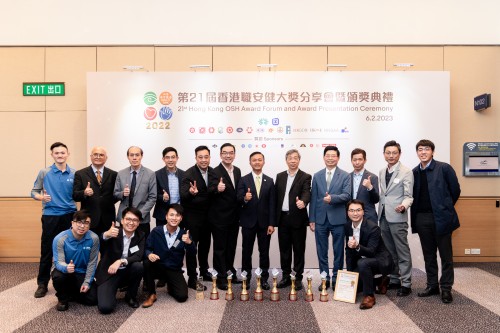 *The Hong Kong Occupational Safety and Health Award" aims to recognize organizations with outstanding achievements in the field of Occupational Safety and Health and to allow the winning entries to share their valuable experiences and best practices. The Award can help to improve competitiveness and productivity of the organizations, and gain recognition from customers, shareholders and the society.
// the_post_navigation(); ?>