TGT has been committed to promoting ICT industry development. TGT was invited to participate in the Meetup@DT Hub seminar organized by the Hong Kong Science Park last month. Mr Henry Yeung, Senior Vice President of Sales & Business Development (HK) of TGT, had an in-depth exchange of views on how data centre services and solutions can help enterprises innovate with two other industry representatives.

The HKSAR Government stated in the 2021 Policy Address that re-industrialization on innovation and technology will be one of the new driving forces for the future development of Hong Kong's economy. The Government will establish an innovation and technology ecosystem by providing more land and infrastructure, investing in technology, supporting researches, etc. Mr Yeung shared at the seminar that TGT gabbed the opportunity as early as 2014 to enter the Tseung Kwan O Industrial Estate (near the submarine cable landing station) to establish TGT Hong Kong Data Centre 2. Today, the Industrial Estate has become the place for the most high-end data centres. Together with the other 5 TIA-942 Rated 3+ world-class data centres, TGT provides customers with diversified cloud services in the form of public, private and hybrid. Combining with TGT's edge, TGT launched the " Cloud-network Convergence", which covers cloud platform, connectivity and data centre to ensure the data is transmitted and kept securely. The solution can help enterprises to develop business and accelerate digital transformation.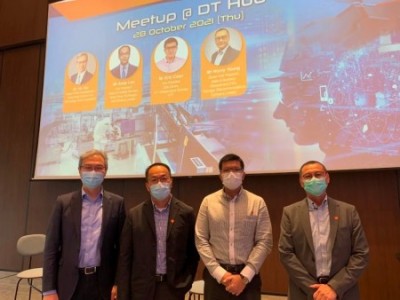 Mr Yeung also stated that TGT has been focusing on the development of data centre business for many years, with its complete network coverage, TGT is capable to establish point-to-point connections with its reliable and safe data centre facilities. As a communication hub in Asia, TGT aims to drive the overall development by attracting companies to enter Hong Kong's digital ecosystem through our excellent services, and at the same time assisting companies reach the outside world.
// the_post_navigation(); ?>